One of my favorite art museums in Rome has long been Galleria Borghese.
My first trip took awhile because the museum is so popular that you MUST book tickets in advance to be granted two hours of admission to wander the decorated halls.
While it takes a tiny bit of planning to visit, I always recommend the trip because the collection is stunning.
Now, on the 20th anniversary of the reopening of the museum, Galleria Borghese is hosting a beautiful Bernini exhibit.
Bernini is the sculptor behind many of Rome's treasures – including the Fountain of the Four Rivers in Piazza Navona and the charming elephant behind the Pantheon.
But you don't need to know a lot about art to appreciate his talent:
And while Galleria Borghese has an impressive number of Bernini's works in their permanent collection, the new exhibit is very likely the largest ever to be assembled.
It brings together some of his most important religious work (Bernini did complete commissions for NINE popes, after all) and places it alongside some of his more obscure masterpieces.
Visiting the special exhibit was also the first time that I learned that Bernini was a painter as well as a sculptor. Many of his portraits are on the second floor of the gallery.
The villa itself provides an amazing backdrop to the special exhibit, and while you wander through the rooms of statues, you can also admire paintings by Raphael and Caravaggio – among others.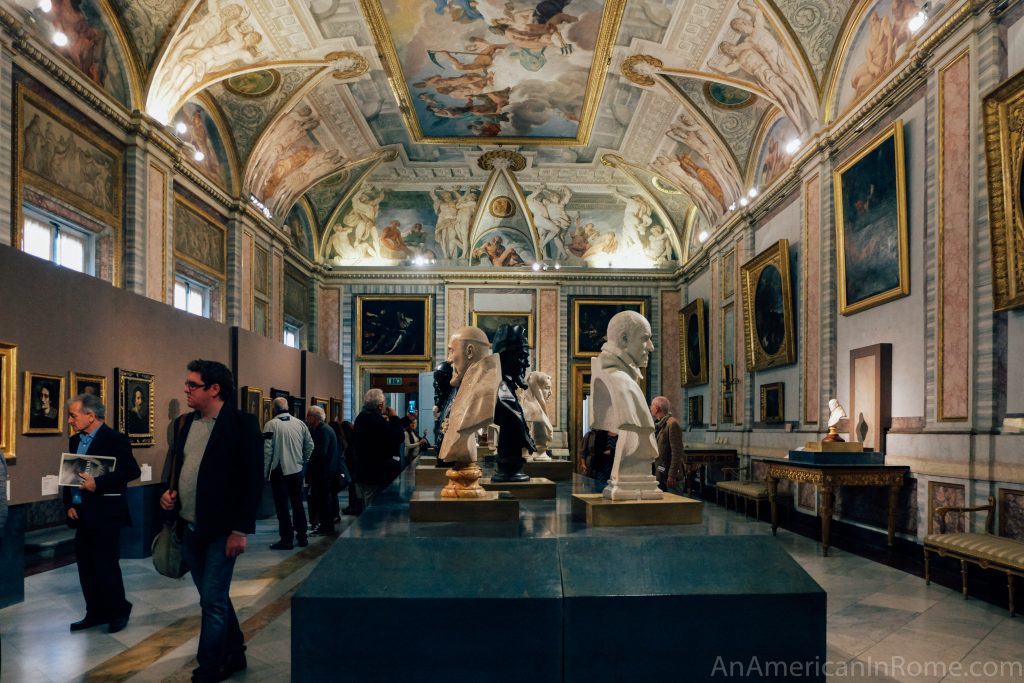 The special Bernini exhibit brings together 60 works that are normally outside of the Borghese collection – including loans from the Louvre.
It represents over 60 years of the artist's career – from his very early sculptures to his last ever work.
Luckily, there is still some time to visit. The Bernini Exhibit has been extended through 20 February 2018. More information is on the Galleria Borghese website.