December 2019: Vivi Bistrot risks imminent closure after being served an eviction notice by the City of Rome (the official landlord since the bakery is on public land). The bakery is not only lovely and delicious, but it also provides the ONLY bathroom in the entire park. Vivi Bistrot has officially appealed the notice three times, requesting a public tender to allow a business (themselves or another) to remain open inside Villa Pamphilj. They note that they have always paid their €3,500/month rent on time and even restored the abandoned barn where they are based at their own expense. Having the bakery here has truly brought life back to the park and the mayor's office simply refuses to respond to any requests for additional information or extensions. It makes no sense for the building to be abandoned. Please sign the petition here.
Rome's largest park understandably sits slightly outside of the center.
Villa Doria Pamphilj (sometimes spelled Pamphili) once belonged to a noble family.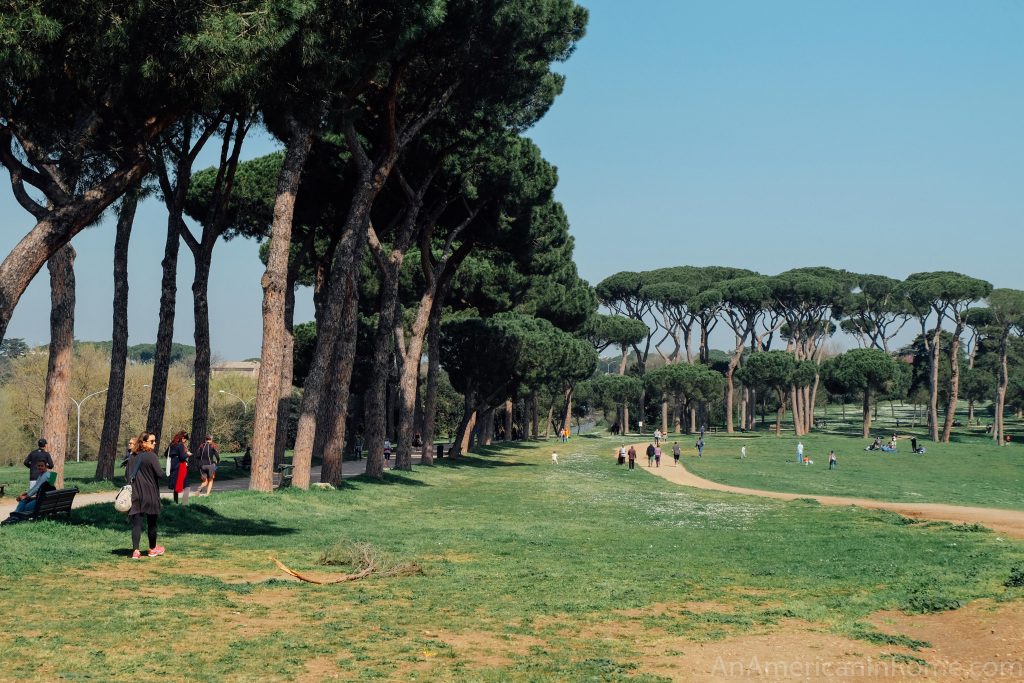 Today, it is a welcome retreat filled with umbrella pines, manicured gardens and (now) an excellent bakery.
As you approach the park from the main entrance off Via Vitellia, one of the first sights that greets you is Vivi Bistrot.
The cozy coffee bar and restaurant packs picnic lunches for those hoping to further explore the extensive park. Or, you can settle in for a meal in the lovely outdoor setting.
And now, the menu has been expanded to include a bakery that emphasizes organic and natural ingredients, without giving up any deliciousness.
In a country that adores crostata (a sort of jam tart), I was thrilled to see that the new Vivi Bistrot Bakery has some other classics on the menus – like carrot cake!
And apple crumble!
And, of course, cheesecake.
Topped with fruit and dripping with a berry syrup, it felt indulgent but healthy enough that I could justify sampling more of the cakes.
The vegan chocolate cake was a clear standout.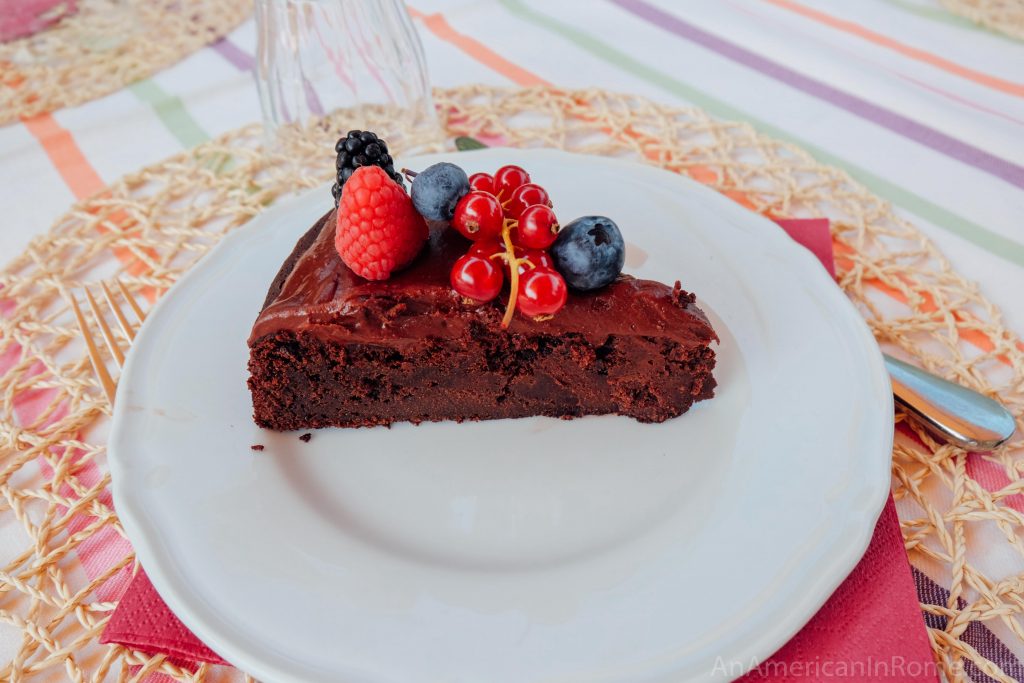 Unfortunately, the one that I built up the most in my head – the carrot cake that is nearly impossible to find in Rome – still needs a tiny bit of work to match what you can find in the US. It was a very mild flavor, whereas I prefer a bit more spice and carrot.
The cakes are available daily at the bistrot to order by the slice with your coffee. However, you can also call ahead and order a full cake to take to a party (or just home for yourself). The cakes can then be picked up at any Vivi Bistrot location.
Though the garden setting in Villa Pamphilj makes the park bakery an obvious choice.
Via Vitellia, 102,
00100 Roma (Villa Doria Pamphili)
+39 06 582 7540
Many thanks to Vivi Bistrot for the invitation to preview the new bakery menu!