There is something about castles that appeals to my American sensibility.  In fact, when driving near Vulci (Viterbo), I think I actually said:
"Ohhhh! Look! Look! A castle! Can we stop!?"
Seriously. Medieval towers and fields of poppies hold plenty of appeal.
But the most impressive feature is not the castle at all, but the Badia Bridge (Ponte della Badia in Italian).
Then, when we were told that the bridge was actually built by the Etruscans, I thought my Italian was failing me.
Gli Etruschi?
Sì! It's believed they built the bridge far before the Romans turned up in the 1st century to modify it. Two pillars made of tufa rock are still visible, credited to the Etruscans.
The bridge was further modified in the Middle Ages to fortify the castle.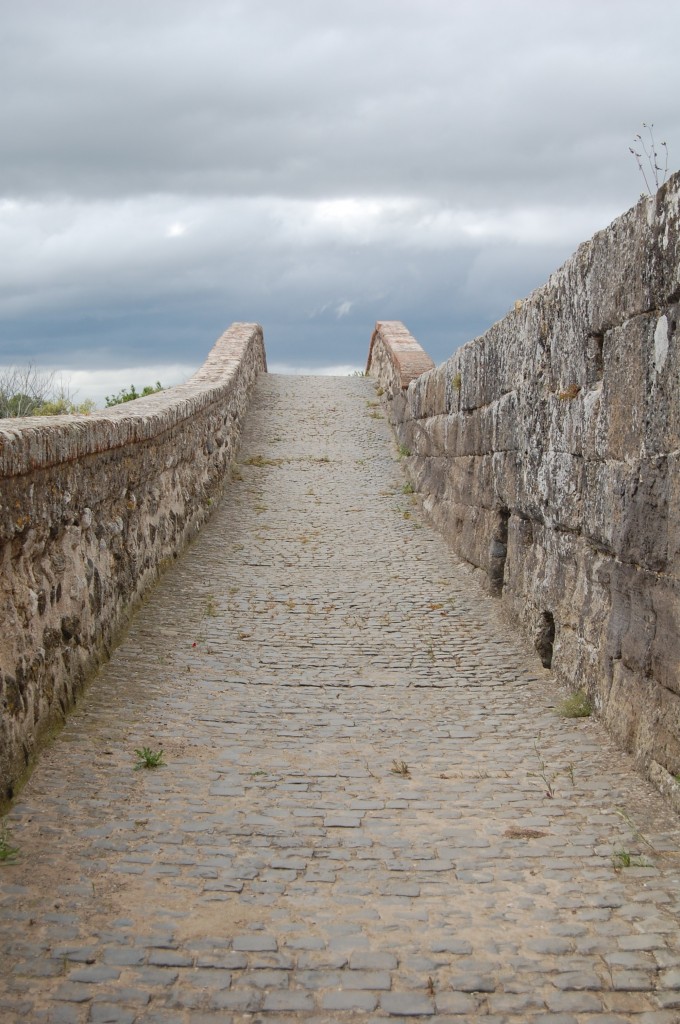 The Badia bridge still spans a gorge, where an aqueduct once stood. Though it was closed to pedestrians when we visited. Che palle. (Translation: What a pain! Literal translation: Balls!)
Once an abbey, then the source of a feud for the Farnese family, next a Papal customs house, the castle today houses the National Archeological Museum of Vulci.
History buffs will appreciate the Vulci archeological finds inside the castle.  Everyone else, well, everyone else can just enjoy the view. Did I mention the moat??
I was lucky enough to visit with a lovely guide, courtesy of Tuscia in Rete.
Castello e ponte della Badia
Vulci, Province of Viterbo