Where is Julius Caesar buried?
Right in the Roman Forum.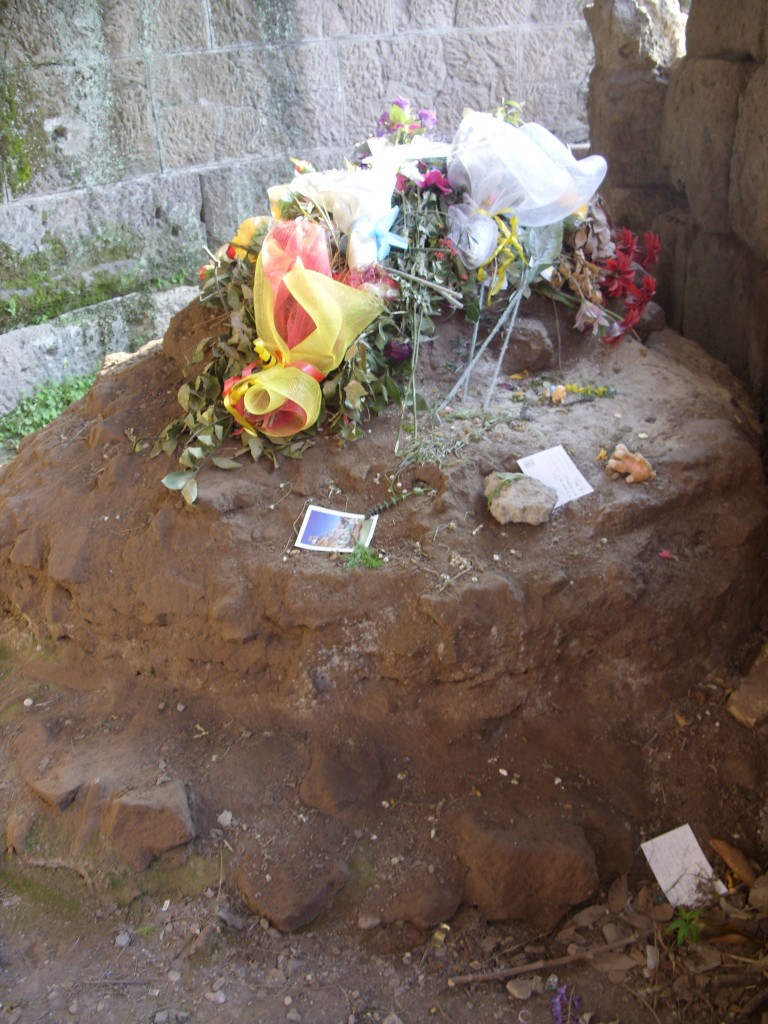 To be more accurate, the grave site actually marks the ruins of the Temple of Caesar. Caesar was cremated and thus has no grave or tomb, but people still leave flowers and notes on the altar.
It's easy to miss if you're exploring the Foro Romano alone because it's located behind a low wall.  Keep an eye out for it next time you visit Rome!