There are two airports in Rome, but the most improved (by far) is Fiumicino. The main Rome airport has a new international area with seriously good food. Top of my list to try was Attimi by Heinz Beck.
The chef is most famous for La Pergola, which is the only restaurant in Rome with three Michelin stars. Running a Michelin starred kitchen is no joke, so Heinz Beck's only other Roman eatery happens to be Attimi at Fiumicino Airport.
Yes. Super crazy gourmet, and an airport restaurant.
I cannot exactly afford dinner at La Pergola, but I can swing the prices at Attimi so I stopped by on a trip out of Rome.
"Attimi" means "moments" in Italian, and the menu is divided by the number of minutes you have. You can try a 30-minute or a 60-minute tasting menu.
I sort of love that concept for an airport restaurant because it is a setting where you have to be constantly vigilant about time or risk missing your flight. They even brought an hourglass to my table to keep track of time.
I am a pretty seasoned international traveler and I have my airport routine DOWN. While I loved the timed tasting menu in theory, in practice I realized that terminal three was now gigantic and I worried about making it my gate in time.
For that reason, I skipped the tasting menu at Attimi and I ordered a la carte.
The gnocchi with pumpkin, mushrooms, and chestnuts was easily the best thing that I have eaten at an airport.
Attimi is located after passport control, which means that it is only an option if you are flying out of the EU. Flights to the US tend to be super early in the morning, so there is a pastry counter next to the sit down area in case you are desperate to try a bite.
I loved the little sweets that came gratis after my gnocchi at the restaurant. However, last time I was there I didn't have time for a meal because, well, baby.
I can say that the sandwiches are excellent if you are in a rush.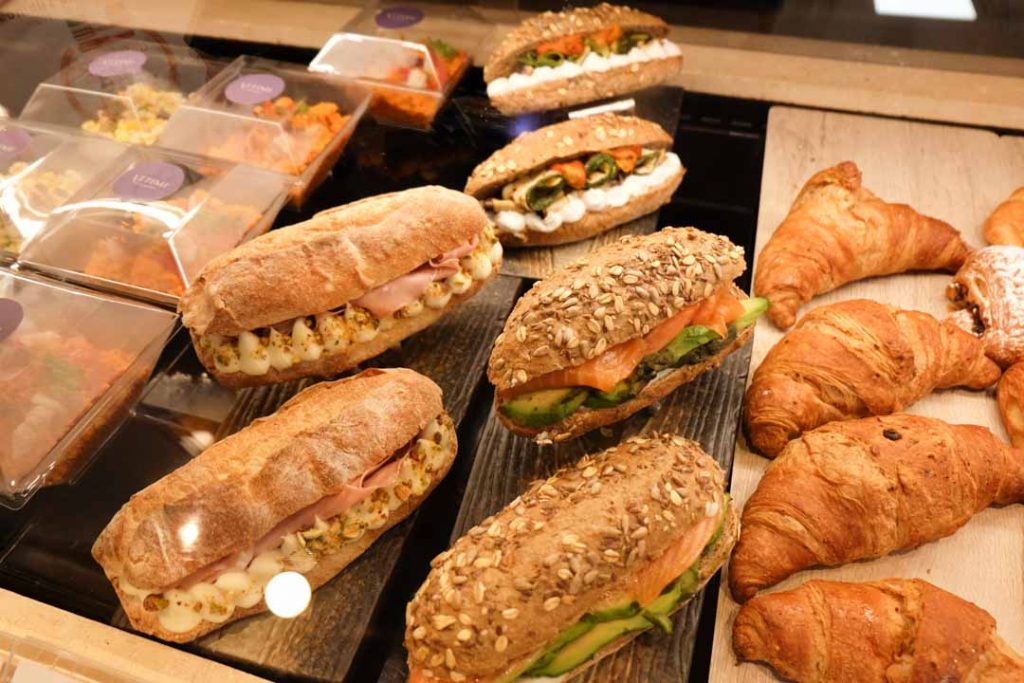 Have you ever tried a fancy airport restaurant? This was definitely my first time!
(And in case you are planning on flying in or out, here is also how to get from Fiumicino to Rome).