It is easy to imagine Rome as a food mecca, with glorious but quaint trattorie tucked into picturesque alleyways.
The truth is, it's easy to get a bad meal in the center of Rome.
Reeeeeeeal easy.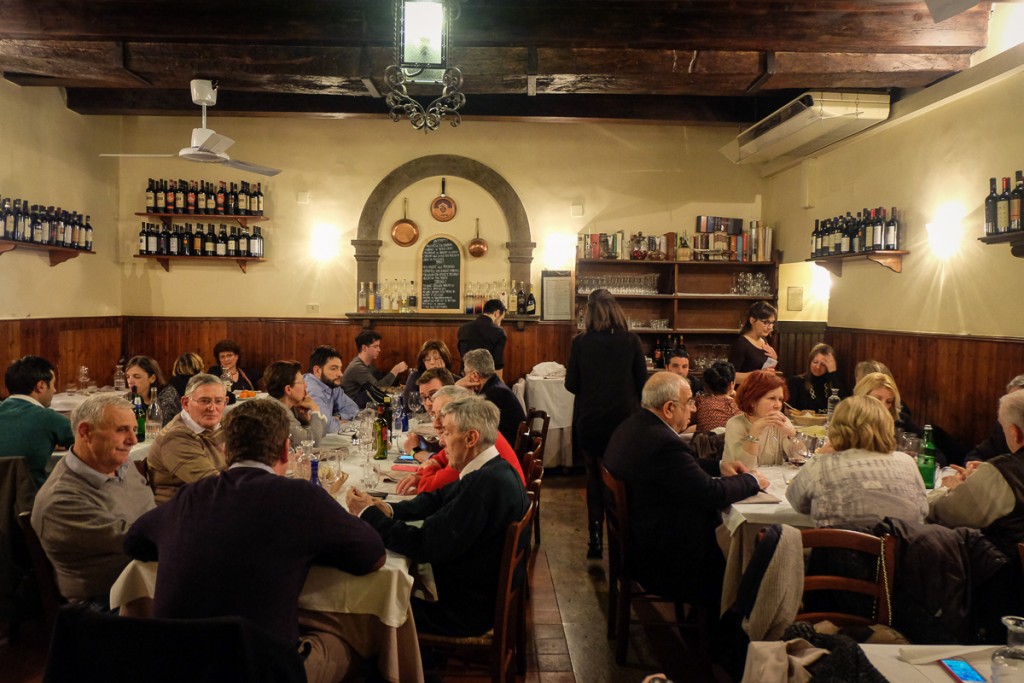 Which is why you need to know about restaurants like Renato e Luisa.
The kitchen is tiny, but open in the back, so it is plain to see that there are no microwaved plates to be found.
Located about a 30 second walk from Largo Argentina, the incredibly central eatery has Roman classics like carciofi alla giudia on the menu… with an extra flourish.
And when that little twist on a well known dish is ricotta filling? I am all in.
Going heavy on the heavy traditional dishes, I doubled down and ordered carbonara after the cheese-stuffed-artichoke that I polished off all by myself.
While I have grown to adore guanciale, I like it extra crispy on carbonara rather than fatty.  Renato e Luisa seem to agree with a bit of crunch, further solidifying my opinion.
Being a meat and potatoes kind of guy, Jim went for steak (tagliata di manzo) drizzled in a balsamic reduction.
I managed to find room to steal a few succulent bites.
Being central and good, Renato e Luisa is popular.  The staff seemed unhurried at the clear rush, but you should book a table for your visit to be sure you get a spot. (How long it takes for your water to arrive is another issue).
Renato e Luisa
Via dei Barbieri, 25,
00186 Roma, Italy
Phone: +39 06 686 9660
Open: Tuesday – Sunday 8:30 pm – 12:30 am. Closed Mondays.