The most famous church in Trastevere is by far the Basilica di Santa Maria.  Santa Maria is beautiful, but my favorite is Santa Cecilia:
On my way to dinner once, I wandered past Santa Cecilia just as the bells were ringing.  They stopped me in my tracks, and I joined a small crowded that had gathered by the fountain to listen.  I knew then that I would have to go back when the church was open.
When I returned, I found out one of the best kept secrets in Trastevere.  Under Santa Cecilia in an extensive crypt:
And man, is it creepy.
But it is also incredibly gorgeous- with underground rooms covered in elaborate mosaics:
The crypts are open daily from 9:30 am -12:30 pm and 4 pm – 6 pm
Admission is 2.50 Euro, and you'll probably have the place to yourself.
You can enter the church for free during the same hours.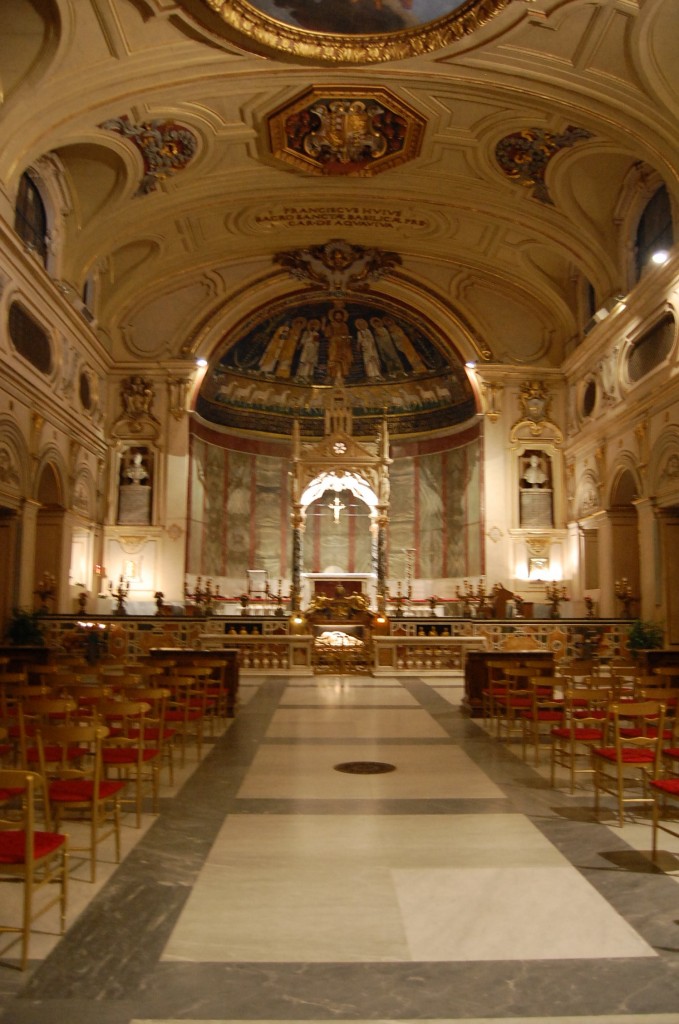 And from the interior, you can look into the crypt from special holes in the floor.
But my favorite thing about Santa Cecilia? It's right next to Roma Sparita, which serves the best Cacio e Pepe in Rome.
Santa Cecilia in Trastevere
Piazza Santa Cecilia, 2,
Rome, Italy
06-5899289