In March, my old roommate from Santa Monica let me know that she would be in London for Spring Break.
We did the logical thing, and decided to meet in Amsterdam.
The tulips were beautiful.
And I was struck by how different the architecture looked compared to Italy.
I was easily entertained by the separate bike lights.
Which are cute but also practical because bikers are everywhere.
Being open-minded, we wandered down to the Red Light District, and then quickly wandered out… a little shocked.
I knew Amsterdam had canals, but let me just emphasize that it has A LOT of canals. Everywhere.
One of the highlights was a visit to the Heineken museum and brewery.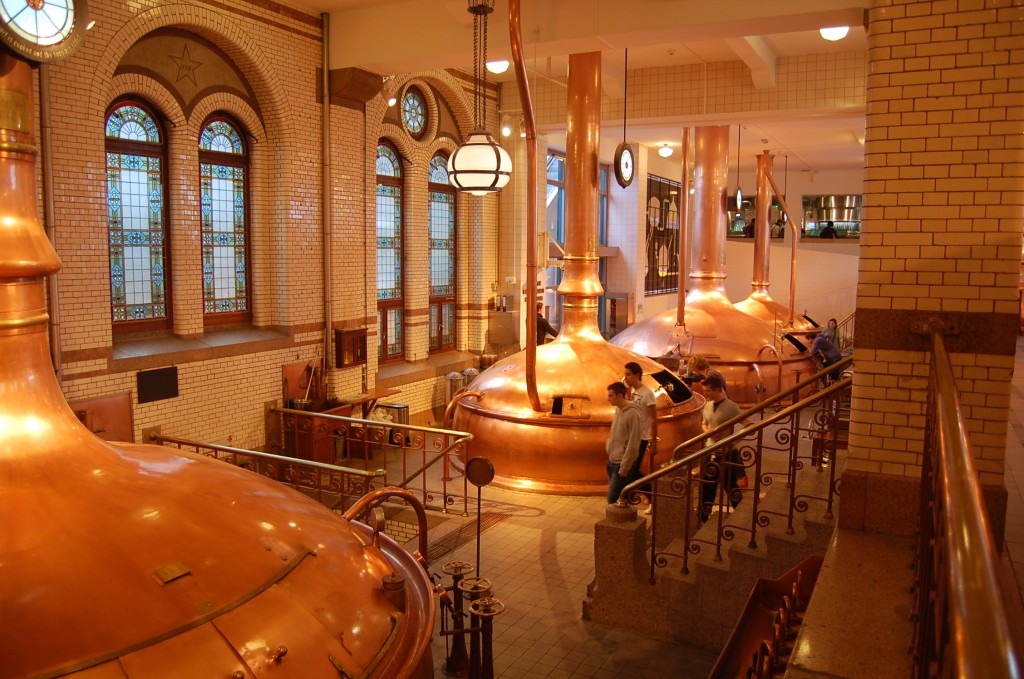 Of course, I'm a fan of any museum that offers free beer at the end.
The Van Gogh Museum offered 0 beer, but was still the best part of the trip.  I think we spent about 5 hours trying to see every painting, and were in luck that there was also a special Picasso exhibit at the same time.
Finally, no trip to Amsterdam is complete without french fries and curry sauce.  I had to pass on the hamburger vending machines though.
Amsterdam is a beautiful city.  It was strange to be constantly mistaken for a local because I've gotten so used to standing out as a foreigner in Italy.
I was shocked at one point when a bus driver waved to me, stopped and asked where I was going, let me buy a ticket on the bus, gave me CHANGE, and then told me when to get off.  NONE of those things would happen in Rome. Ever.  Here, you are the one required to flag the bus driver down, and you better already have a ticket when you get on board.
Oh, and fuhgetabout change anywhere. Ever.
BUT, I was happy to come home to Italy and fall back into the chaos of Roman life.